AirPol Venturi Scrubber for Power Boilers in the Pulp & Paper industry
With over 80 Venturi Scrubber installations on Power Boilers in the Pulp & Paper industry AirPol has been busy providing continued consulting and guidance in support of Boiler MACT related compliance and equipment maintenance and restoration. In many cases equipment that had been in service for 35 to 40 years has been reconditioned or upgraded with new designs that improve operational flexibility and allow adaptation to current, changing, and future needs. Especially on wood-fired applications, the Venturi as a final or middle stage in the particulate control scheme is vital to quenching the hot exhaust gas stream and eliminating down-stream fires that typically are more common with other dry types of dust control. When down-stream "polishing" of particulate emissions is deemed necessary, consistent and reliable performance of the Venturi scrubber is critical to overall system performance as well as minimizing exhaust fan upgrades and additional power demands.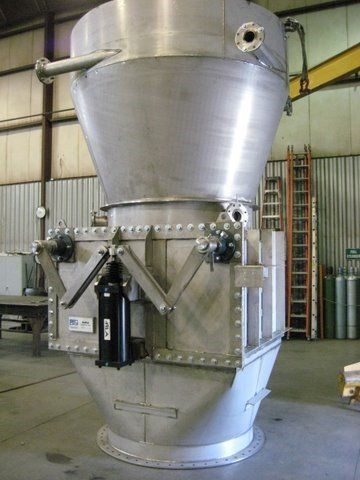 Retro-Fit Venturi Sections for Existing AirPol Power Boiler Scrubbers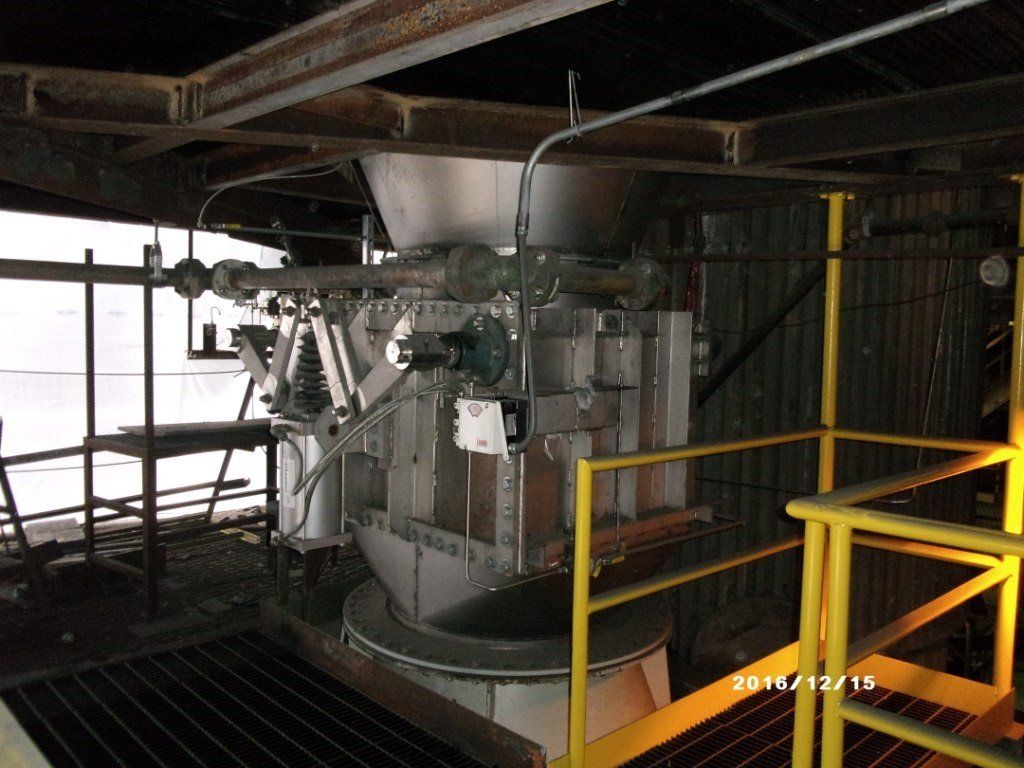 AirPol has recently supplied replacement Venturi Inlet and Throat sections for a brick-lined power boiler Venturi that had been in continuous operation since 1974. The new sections used high alloy construction in lieu of lining to provide the needed corrosion resistance.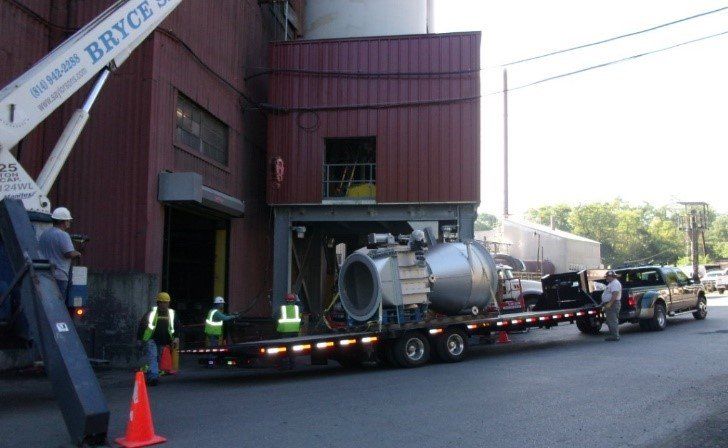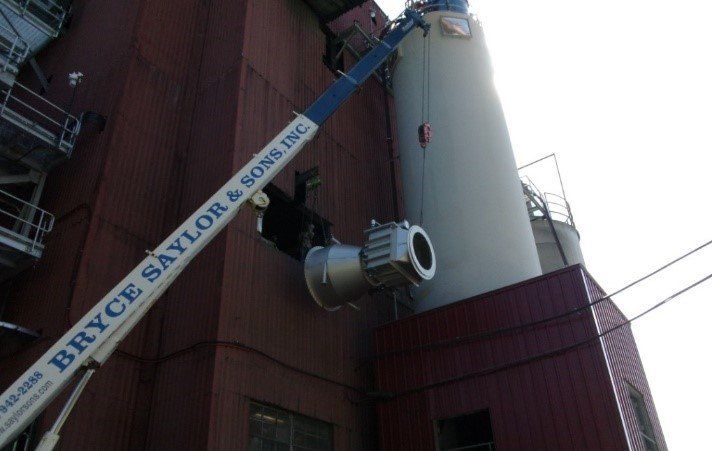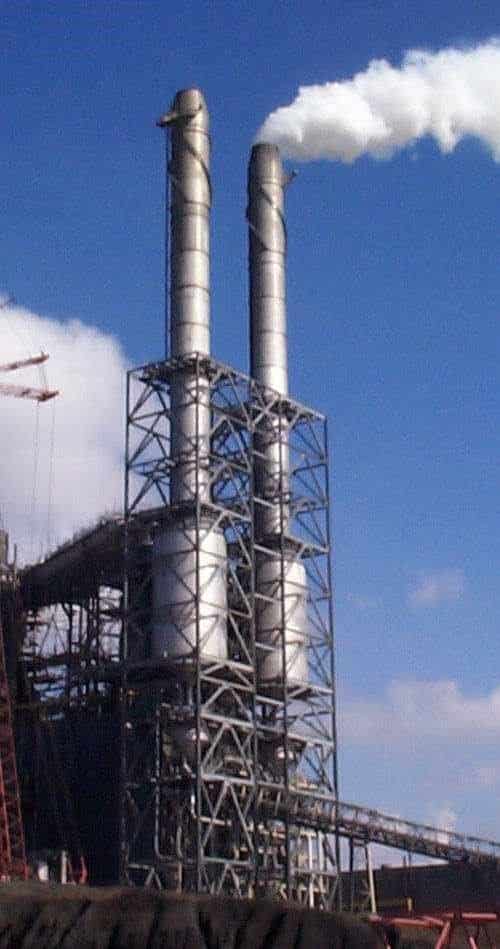 Replacement Power Boiler Venturi Scrubbers for AirPol original units supplied in 1974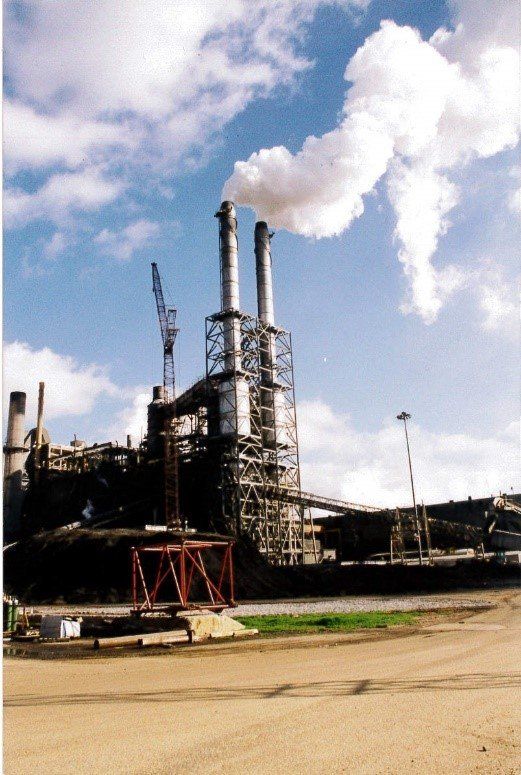 Custom Engineered Components and Systems provide the best Air Pollution Control Solutions
Custom engineering of air pollution control systems to suit the conditions and characteristics of each application is the key to ensuring the best possible performance. Each installation needs to handle a unique combination of exhaust gas characteristics, contaminants (particulate and gaseous) and then provide the desired removal efficiencies.
With wet scrubbers, these factors affect the techniques employed to wet surfaces, saturate the gas stream, capture/remove the contaminants, and subsequently separate droplet entrainment prior to clean gas being discharged to the atmosphere. Standardized equipment and modular design do not help much in this regard and serve merely as a starting point for the design.
The best custom engineered wet scrubber systems match different components and control strategies. Experience is a vital component in this effort. The engineers at AirPol, Inc. have this experience, having had hands-on experience with over 1000 installations over the last 40 years. For the best solutions to your emission control needs: "We Can Make It Better".